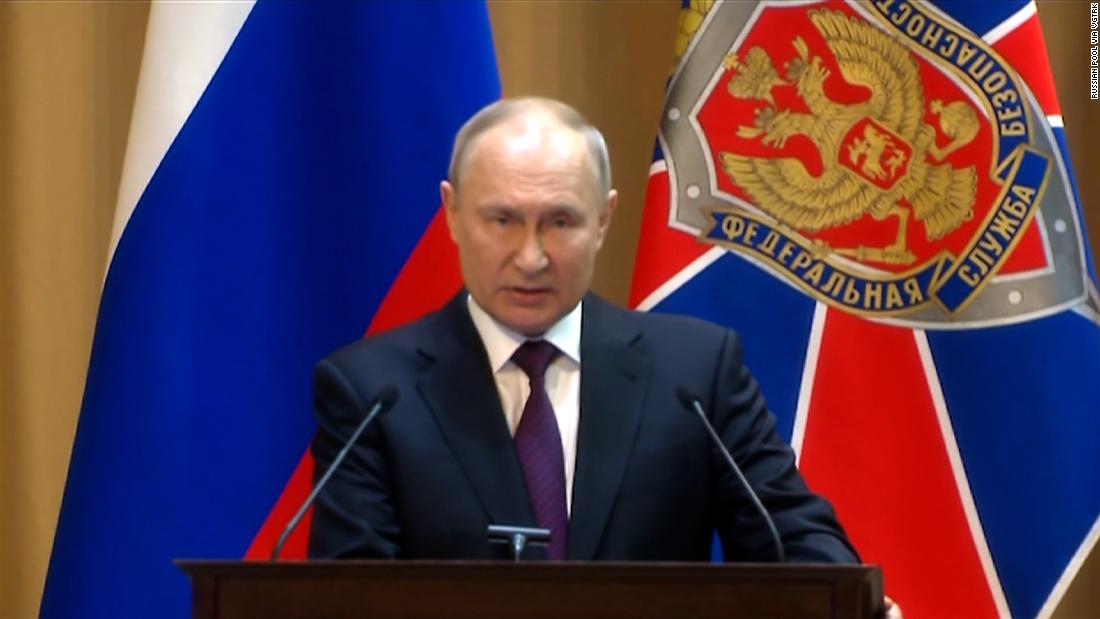 After more than a year of international outrage at Russia's invasion of Ukraine and shocking atrocities, there's an arrest warrant out for Russian President Vladimir Putin.
The International Criminal Court on Friday announced charges against Putin and Russian official Maria Lvova-Belova relating to an alleged scheme to forcibly deport thousands of Ukrainian children to Russia.
Here's a very broad look at how war crime prosecutions work:
What is a war crime? The ICC has specific definitions for genocide, war crimes, crimes against humanity and the crime of aggression. Specifically, targeting civilian populations, violating the Geneva Conventions, targeting specific groups of people and more could be potential Russian war crimes.
Who can be tried by the ICC? Anyone accused of a crime in the jurisdiction of the court, which includes countries that are members of the ICC, can be tried. The court tries people, not countries, and focuses on those who hold the most responsibility: leaders and officials. While Ukraine is not a member of the court, it has previously accepted its jurisdiction. Putin is therefore eligible for being indicted by the court for ordering war crimes in Ukraine.
However, the ICC does not conduct trials in absentia, so he would either have to be handed over by Russia or arrested outside of Russia. That seems unlikely as long as Putin is in power.
How does the ICC bring proceedings? Court proceedings can be brought in one of two ways: Either a national government or the UN Security Council can refer cases for investigation. Russia, a permanent member of the UN Security Council, has veto power over council actions. It was requests by 39 national governments, most of them European, that sparked the current investigation.
How long do these investigations take? If justice in general moves slowly, international justice barely moves at all. Investigations at the ICC take many years. Only a handful of convictions have ever been won.
Why would a Ukraine prosecution be different? The international outcry against Russia is unique, and that could give the court the ability to operate differently, according to Ryan Goodman, a law professor at New York University and co-editor-in-chief of Just Security, an online forum. "It's hard to judge the ICC's investigation based on past practice," Goodman said in an email after the court initially launched its investigation back in 2022. "In the Ukraine situation, the prosecutor is buttressed by an extraordinary outpouring of support from dozens of countries, which I expect will be followed by an infusion of resources."
Read more about these investigations and read about the scheme involving Ukrainian children taken to Russia.
Headline News – Latest update
Powered by WPeMatico