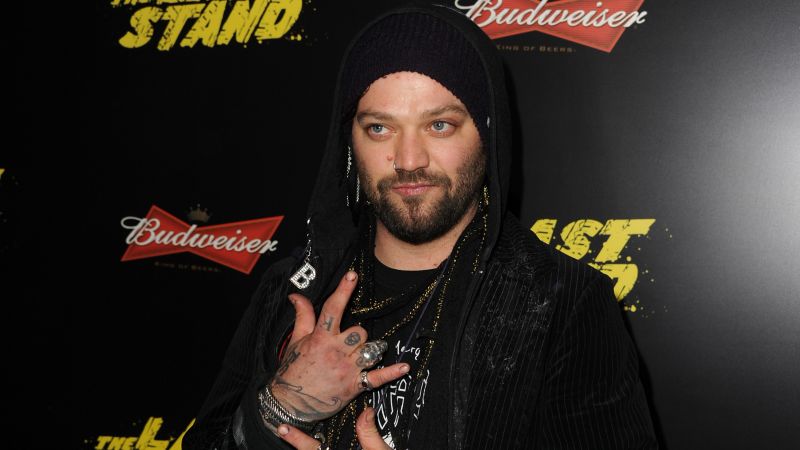 Bam Margera is recovering from a recent hospitalization for Covid-19.
Margera spoke with his former "Jackass" collaborator Steve-O for an episode of the "Wild Ride" podcast released this week. The two addressed a health scare that Margera experienced last month.
"Basically, I was pronounced dead on December 8," Margera recalled. "I did not know that I had gnarly Covid and my body was shutting down. I went into four seizures, each one lasting 10 to 20 minutes. On the fourth one I bit my tongue so hard it was nearly falling off. It got so swollen and puffy it wouldn't fit in my mouth. I was drinking the infected blood, which gave me pneumonia, as well."
Margera said he did not recall the seizures or what followed.
"I went to the hospital and had my fifth seizure and then couldn't breathe without a tube down my throat. I woke up five days later thinking I was there for just a couple hours. I spent eight days in there," he said.
Steve-O recalled fearing Margera would lose his life.
"I'm just thinking 'Oh my God. This is it,'" Steve-O said, before joking Bam's death would have ruined his comedy tour.
Margera, 43, has faced other health struggles over the years, including alcoholism that led to stays in rehab.
Headline News – Latest update