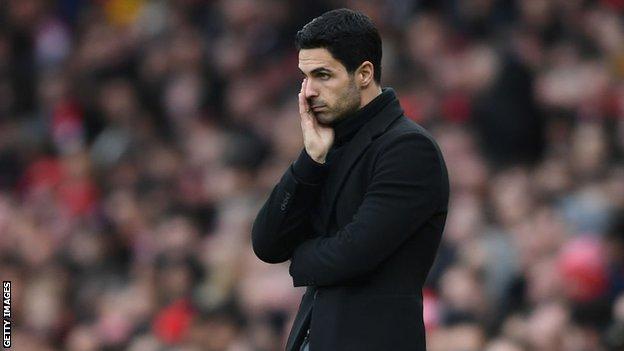 Mikel Arteta has acknowledged that it is sure to happen that he will eventually be fired as a manager.
The Manager has acknowledged that there will come a time when he would have outstayed his welcome at the Emirates Stadium in light of rumours that Barcelona is keeping an eye on him as Xavi's potential replacement.
Headline News recalls that the Spanish manager took over for his fellow countryman, Unai Emery at Arsenal after the latter underachieved for the club.
After finishing fifth in his first full season and now being in the first place of the Premier League standings, Arteta has since been making himself and his team a threat to other clubs.
Despite being the Premier League's youngest manager, Arteta has enough managerial experience to understand how fast things can shift at the top level.
Because of this, the Spaniard, who admitted as much during a discussion on Michael Calvin's Football People podcast, has come to terms with the possibility that he may eventually lose his job.
"As a manager, probably it's the (biggest) fear of getting sacked," he said.
"I made a very conscious decision the day I made the decision to become a coach – I said: 'It will happen. Today, tomorrow, in a month's time, in 10 years' time. I don't know when it will happen.
"That cannot drive my emotion and this cannot be the reason why I do certain things or not. For me now the fear is to let people down." said the manager.
HottestHeadline News (https://headline.com.ng/) – Latest and trending news in Nigeria & around the globe