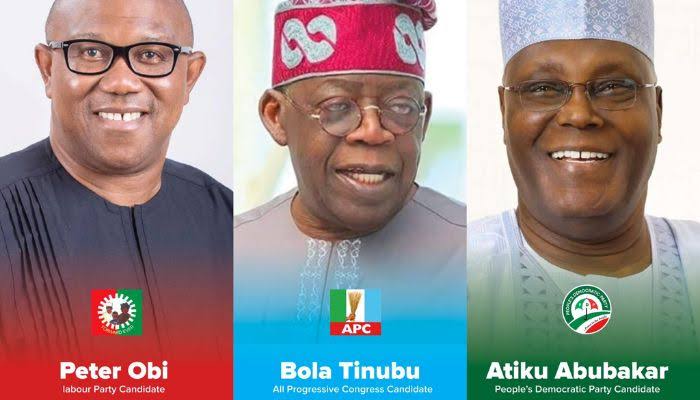 The Arewa Youth Consultative Forum (AYCF) has hinted at the presidential candidate it will support in the forthcoming 2023 general elections.
Headline News understands that 18 political parties were cleared by the Independent National Electoral Commission (INEC) to present candidates in the 2023 presidential election.
The three dominant, however, are the candidates of the All Progressives Congress (APC), Bola Tinubu; Peoples Democratic Party (PDP) Atiku Abubakar; and the Labour Party's candidate, Peter Obi.
AYCF National President Yerima Shettima, however, when asked about which of the candidates it will support, said on Friday that the northern group will only support a candidate based on competency and experience.
Shettima reiterated that AYCF's choice of candidate to work with in the coming election would not be based on the candidate's region, zone, or tribe.
"Arewa youths stand for competency, experience, and judging by the antecedents of the character we are likely going to work with.
"We have not made an official statement regarding who we will work with, but we will do that soon," Shettima told Daily Post on Friday.
"Region and where a candidate comes from won't count in this coming election; we won't be favorable to the zone, tribe, or religion this time around," he added.
APC on Thursday received into its camp a chieftain of the PDP in Zamfara State, Hajiya Madina Shehu.
Shehu, who was a women leader in PDP, said that more people are coming along with her to join the ruling party.
Headline News understands that she was received into APC in Gusau after a meeting with the State Governor, Bello Matawalle.
Stating why she dumped her former party, Hajiya Shehu said the opposition party is lacking in leadership style.
"I announce my defection to the APC together with women leaders of the PDP in the 14 local government areas of the state,'' she said.
In his remark, Governor Matawalle described Shehu's defection as a welcome development for the APC in the state. The Governor was optimistic that more defectors are coming to APC from PDP including their leaders, before the forthcoming 2023 general elections.
Also on Thursday, Matawalle hosted a popular political support group in the state, the "Matawalle/Shehi Amalgamated Mobilisation Group (MASAMOG)."
The governor also announced a donation of 17 vehicles to the group with two buses for the leadership of the group while another was donated to the women's wing of the group.
"The 14 units of Peugeot 406 Wagon are donated to coordinators of the group in the 14 local government areas of the state,'' the state leader explained.
HottestHeadline News (https://headline.com.ng/) – Latest and trending news in Nigeria & around the globe