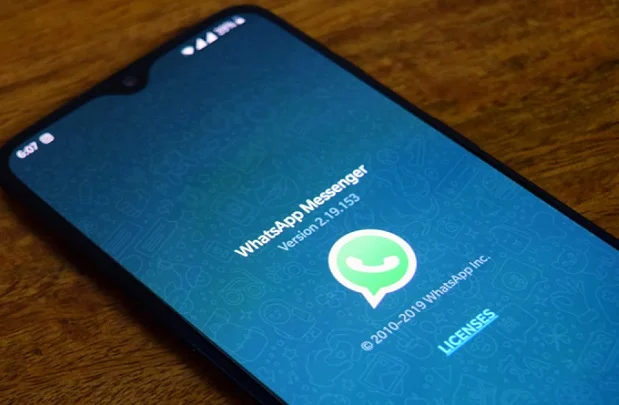 The Instant Web-based Messaging Service, WhatsApp, is back in operation after two hours of outage across the world.
Headline News had reported that users of messaging platform, on Tuesday morning, started reporting that they were unable to send or receive messages from their friends, family and  associates.
It is understood that the outage affected both personal and group WhatsApp chats and WhatsApp Web was also not spared in the incident.
WhatsApp owner, Meta had earlier in a statement acknowledged the outage and also stated that it was working to solve the issue.
"We're aware that some people are currently having trouble sending messages and we're working to restore Whatsapp for everyone as quickly as possible," the company said.
Headline News had earlier reported that countries like Nigeria, South Africa, Egypt, Malaysia, Indonesia, India, Kenya, Mexico, Turkey, Brazil, Uganda, Zambia, the United Kingdom, and parts of the United States experienced the outage.
However, it is understood that WhatsApp services are back online and the app now working for Android and iOS apps as well as via WhatsApp Web across the world.
This is the first time WhatsApp is suffering a global outage in 2022.
Meanwhile, some Nigerian users have taken to the micro-blogging platform, Twitter to confirm that the platform is now working.
See some of the reactions below.
What's the beef y'all have with whatsapp? If you no like the app delete am nau

— Yor Da Di 🖤 (@King_Blacq) October 25, 2022
WhatsApp is back but your virginity can't relate.😂😂😂

— David Of Fct^🌝 (@Dhavidey) October 25, 2022
WhatsApp, Naira and National grid has fallen in 1 year but still nobody has fallen for you and you want to eat.

— d_engineer (@isaac__richi) October 25, 2022
Once your turn off read receipt on WhatsApp, there's no going back.

— Tolu Of Canada🇨🇦 (@Not_Tolulope) October 25, 2022
WhatsApp is working again but you don't know because no one ever texts you.

— Dixie Normus (@EsauRocky) October 25, 2022
Whatsapp is now working but your relationship is not. pic.twitter.com/J6MLQp1yT2

— 𝔸𝕟𝕥𝕙𝕠𝕟𝕪 ℕ𝕠𝕥 𝕁𝕠𝕤𝕙𝕦𝕒👽☄️ (@anthonystilldey) October 25, 2022
Whatsapp is working back glory be to god 😂😂😂🤣🤣🤣🤣

— nero (@Nero5050) October 25, 2022
WhatsApp is working now enjoy with your secret lover 😂🥹😎

— SON~OF~MERCY 🔥🔥🔥 (@Kelvin9ice15) October 25, 2022
HottestHeadline News (https://headline.com.ng/) – Latest and trending news in Nigeria & around the globe